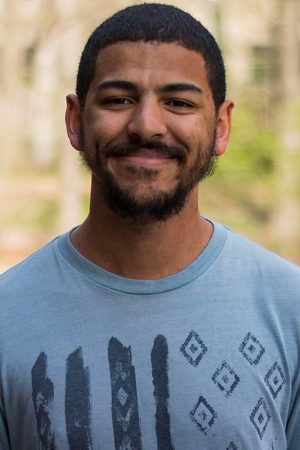 Eric McKenzie, Ph.D.
Teaching Assistant Professor
Education: B.S.: University of North Carolina at Chapel Hill Ph.D.: Indiana University Bloomington Fields of Interest: General and Analytical Chemistry Bio:
Eric McKenzie received his B.S. in Chemistry and B.A in Modern European History from the University of North Carolina at Chapel Hill in 2016. Eric's undergraduate research under Professor Thomas J. Meyer focused on construction of dye-sensitized photoelectrosynthesis cells and synthesis of phosphonate-derivatized ruthenium complexes. He later earned his Ph.D. in 2022 at Indiana University under the supervision of Professors Dennis G. Peters and Stephen C. Jacobson, where he studied electroreduction of aryl halides through homo- and heterogeneous electron-transfer catalysis.
Eric has taught both general and analytical chemistry. In particular, he looks to focus on bettering the first-year experience in introductory level chemistry courses and lowering achievement gaps across the field.