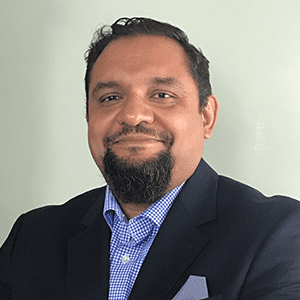 Juan Luis Vivero-Escoto, Ph.D.
Professor
Education:
B.S. & M.S.: National Polytechnic Institute of Mexico
Ph.D.: Iowa State University
Post-doc: University of NC at Chapel Hill
IH R15/National Cancer Institute
Field of Interest: Organic/Materials Chemistry
Research Focus:
Research in our group focuses on the design and synthesis of novel hybrid inorganic-organic materials for a wide variety of applications, predominantly in biomedicine and renewable energy. Our vision is that by combining basic science understanding with material science, some of the most relevant problems (cancer and other diseases, energy, and environmental issues) of our time will be addressed. In particular, we will focus our initial efforts toward developing nanoparticle-based technologies for biomedical applications. Our approach is multidisciplinary, interfacing chemistry, biology, material science, and engineering. By its very nature our research will provide an excellent training environment for undergraduates, graduate students and postdoctoral research fellows.
Listed below are the three main research projects we are pursuing:
Multifunctional hybrid nanoparticles as a delivery platform for photodynamic therapy and diagnosis.
Development of novel nanoparticle-based strategies for the intracellular delivery of siRNA/DNA or therapeutic proteins.
Hybrid silica-based nanoparticles for target-specific delivery of therapeutics agents for the treatment of cancer.
Design, synthesis and applications of novel photosensitizers for the photodynamic inactivation treatment of multidrug resistance bacteria.
Development of hybrid molecular clusters based on cage polyhedral oligomeric silsesquioxane building blocks and 2D-/3D-assembled materials.